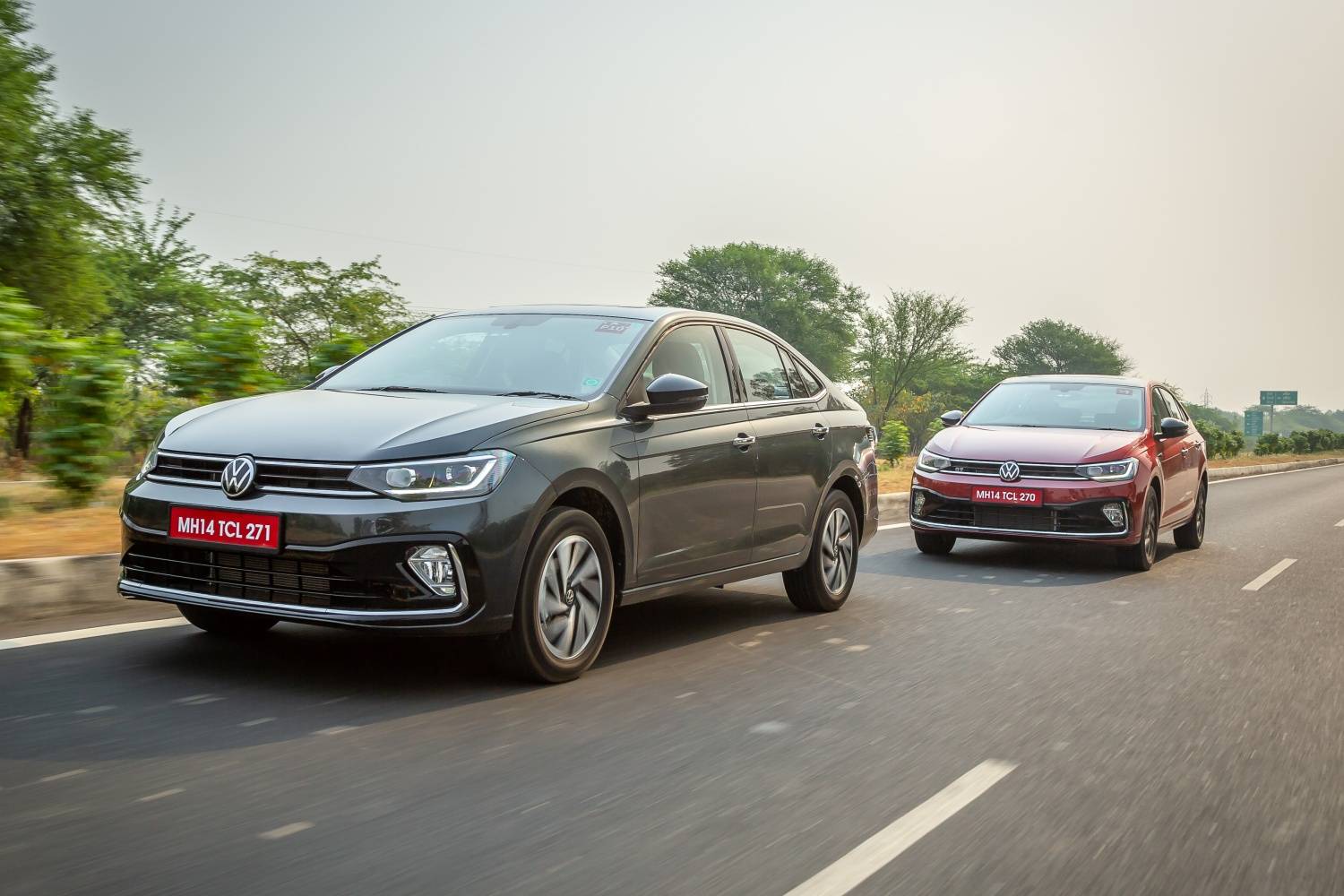 Although the Volkswagen Virtus is currently considered the best mid-size sedan one can purchase in India, the philosophy that "nothing is perfect" still applies to this capable vehicle. Therefore, it's important to take into consideration the following cons before deciding to make a purchase.
1)The backseat is more comfortable for two adults and a child, rather than three adults.
2) Some features are missing, such as a subwoofer, sport driving modes, a 360-degree camera, and electric driver's seat adjustment.
3) Volkswagen's after-sales service can be inconsistent, and the brand's long-term reliability may also be uneven.
4) The Volkswagen Virtus lacks some of the "clever" touches found in the Skoda Slavia, such as a spot on the dashboard for placing a deity, smartphone holders on the front seatbacks, a ticket clip on the windshield, an elastic band in the doorpad to keep items in place, or even small reflective tapes on the doors.
5) The absence of a 1.5L diesel engine is a significant drawback, particularly in a scenario where petrol costs over 100 rupees per litre.
6) The interior quality does not live up to old-school Volkswagen standards, and the body-coloured interior highlights may not be to everyone's liking.
7) Turbo-petrol engines are highly responsive to driving style, and fuel efficiency may drop significantly under hard driving.
8) The delightful 1.5L TSI engine is only available in the top variant and should have been offered in the mid-trim as well.
Image Source – Cardekho